Reach out to my office assistant to get started!
Lelia checks all messages (texts, emails, and phone calls) between 11:00am-11:30am, Monday-Thursday. She does not check or respond to messages on Fridays or on weekends. Please note that she can respond much more quickly to emails and texts than to phone calls or voicemails. 
Address
1294 Savannah Drive, Suite 3, Sylva, NC 28779
"I have known Sarah for many years and we have shared much of our journey into the field of counseling together. We have spent many hours consulting with one another regarding our clinical work, and her compassion and empathy for others comes through in our conversation. I value her insights as a colleague and as a friend. Western North Carolina is fortunate to have such an excellent counselor to serve the Sylva area."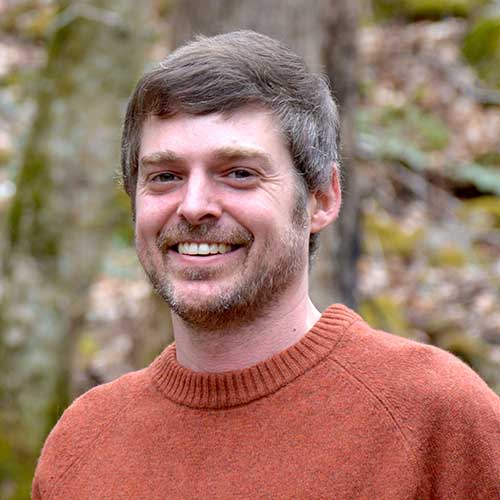 What is therapy anyways?
I define therapy (also known as counseling or psychotherapy) as a form of healing that involves giving you the space you deserve to be real about what's going on for you and teaching you the tools you need to get un-stuck from the shit that's holding you back. You might say, "So how come my friends or family can't help with this?" or "Do I really need therapy?" So, I'm biased here- I believe everyone can benefit from therapy at some point in their lives. To me, the differences between talking to a therapist vs. family or friends include:
Therapy is confidential- meaning your friends or family don't have any right to know about the work you are doing unless you want them to.
Therapy is skills based- you won't just be venting; you will actively be learning and practicing skills to support your wellness.
Therapy will challenge you- you won't get a "smile and nod" therapist vibe from me; you will get (compassionately) challenged to examine patterns that aren't working for you or explore new perspectives. Contrary to popular belief, therapists don't usually give advice- instead, we ask questions and provide education to help you make the most informed choices possible.
Do you work with folx who are new to therapy?
100%!!!! I love working with folx who have never been in therapy before or who have had shitty experiences with past therapists. If you are new to therapy, you probably have a lot of questions- I encourage you to read about my approach and also check out the other FAQs to answer some of the questions you might have. 
Can you prescribe medication?
No. I do not have a license to prescribe medication. That being said, I am more than happy to help you connect with a medication management provider, if this is something you feel like would support your treatment goals.
What are your hours of operation?
My office hours are 11:00am-5:00pm, Monday-Thursday. My typical individual session slots are at 1:00pm, 2:30pm, and 4:00pm. My typical intake slots vary, although I aim for doing intakes between 3:30-4:00pm no more than 2x a week.
Do you offer online or in-person therapy?
I offer telehealth across the state of North Carolina, and I also offer in-person sessions at my Sylva office! Fun fact: research shows that the effectiveness of telehealth and in-person therapy is about the same!
Can you see me if I don't live in North Carolina?
I can only see individuals who are permanent residents of North Carolina at this time. I am looking into getting licensed in both South Carolina and Florida- stay tuned!
How often do we meet?
I meet with most folx I work with every other week and/or 1x a month. However, how often we meet depends on a number of factors, including:
Your schedule, availability, and life circumstance.
My availability.
Ongoing life challenges (may increase or decrease frequency of sessions).
The nature of your specific challenges and how you address them.
Personal finances.
What happens in an intake session?
The first session we will have together is our intake session. During your intake session, we discuss your history (mental health, substance use, medical, family/social, safety concerns), review my practice policies, complete a safety/crisis plan, discuss a mental health diagnosis (if applicable), collaboratively discuss your goals for therapy, and complete a treatment plan. My intake session focuses on giving you education about my approach and teaching you a skill prior to the end of the session. 
Office
1294 Savannah Drive, Suite 3, Sylva, NC 28779
Monday to Thrusday :
11am – 5pm